ABOUT WATER FRONT DOCK PRODUCTS
Water Front Dock Products Indiana-Michigan by PMI Elkhart, Indiana
877-294-3395 or 574-294-3386
21315 Buckingham Rd. Elkhart, IN 46517
E mail– sales@waterfrontdockproducts.com
We are internet sellers of waterfront products located in north center (Elkhart) Indiana. We are a twenty year old business with 18 employees and 50,000 sq. foot of warehouse. If you phone with questions we have customer service reps that can walk you through an installation or make recommendations on the product. We believe in "value added" marketing. We package most of our products with everything you need to install it. Otter Islands come with a bungee cord mooring kit and an anchor standard. PWC floats are packaged with the most common installation kits, mooring pier pipes and reducer bushings, etc. Our Kayak Launch Assist is packaged with the most common installation kit (it's usually optional). Our water pad comes with an anchoring kit. There is nothing more aggravating than making a decision and finding there are hidden costs. We don't do it.

Located in north central Indiana we usually deliver products to surrounding states on our delivery trucks. Our driver will help unload but not install the product. We use a freight broker for distance delivery. Commercial truck freight charges vary wildly, we always get the best rate by shopping various carriers against each other.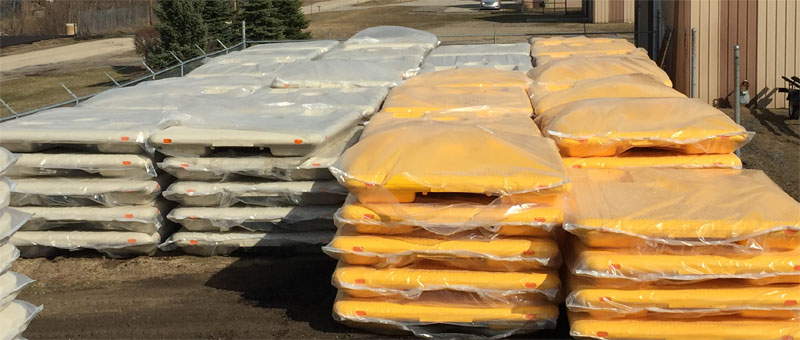 We realize that when you make a purchasing decision you want the product quickly. 90% of the products we sell are shipped from stock. Order a large item on a Monday and you might have it in the water the following weekend. Small items usually ship via Fed Ex the same day.
---
PRICING
When buying on the internet, you're forgoing local service and installation. We realize this and our pricing is generally below what a local dealer would charge. For customers who can't or don't want to install, we suggest you take our price to a local dealer. You'll have a reference of pricing and you can determine what installation costs will be.